Features of LB2000 Asphalt Mixing Plant
1. LB2000 Asphalt Mixing Plant made in China consists of 12 major systems. The important components of the asphalt mixing station are the drying system, vibration screening system, mixing system and control system.
2. HaoMei Asphalt Mixing Plant has 6 patents. Among them, one of the advantages of Haomei Asphalt Station is the accurate screening system, which is mainly divided into 6 screening tracks. More accurate and fast ingredients, high-quality and efficient completion of work.
3. LB2000 Asphalt Mixing Plant for sale can be divided into coal-fired asphalt mixing station, gas asphalt mixing station, and fuel asphalt mixing station according to the power.
4. Asphalt mixing station has various environmentally-friendly mixing stations in line with modern society to meet your different needs.
How LB2000Asphalt Mixing Plant Works Stably
High quality LB2000 Asphalt Mixing Plant is a necessary equipment for the construction of highways, grade highways, municipal roads, airports and ports. The quality and working status of this equipment have a great impact on asphalt concrete, and asphalt concrete is the most important raw material in construction projects. If there is a problem with the raw materials, it will have an impact on the future service life and effect of the road. Therefore, the stable working state of the asphalt mixing station is very important. Then how to maintain stable work is briefly introduced next in this article.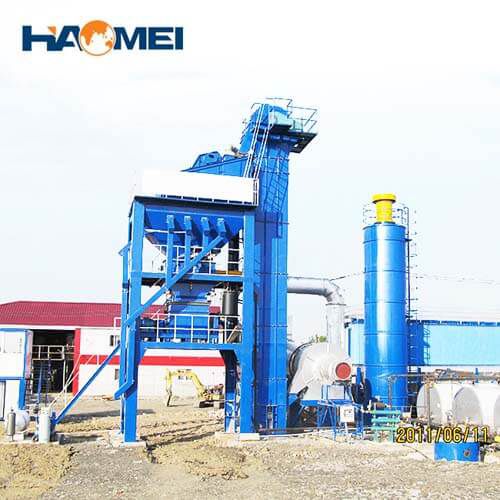 First of all, during the work of LB2000 Asphalt Mixing Plant provided by manufacturer, the selection of its conveying pump has a great effect on the stability of the work. The conveying pump must meet the requirements for the maximum asphalt pouring per unit time during construction, such as the maximum height and the maximum horizontal distance. Claim. The delivery pump also needs to have a certain reserve of technology and production capacity when it is selected.
Secondly, when low price LB2000 Asphalt Mixing Plant made in China is working, its motion system and hydraulic system must be in a normal state. The so-called normal state refers not only to the normal work of the system, but also to ensure that there are no abnormal noises and vibrations when working. During the work of the asphalt mixing station, the operator also needs to regularly check the equipment to see if there is a large aggregate or agglomeration inside the equipment, because if there is, it may jam or arch the feed inlet. This can cause blockages.
In addition to the above-mentioned method, which can maintain the working status of the asphalt mixing station stable, there is another point that needs to be paid attention to. That is, if the high quality LB2000 Asphalt Mixing Plant is working at the same site, it is not suitable to choose too many and many Pumps from various manufacturers, which will affect the normal operation of the equipment.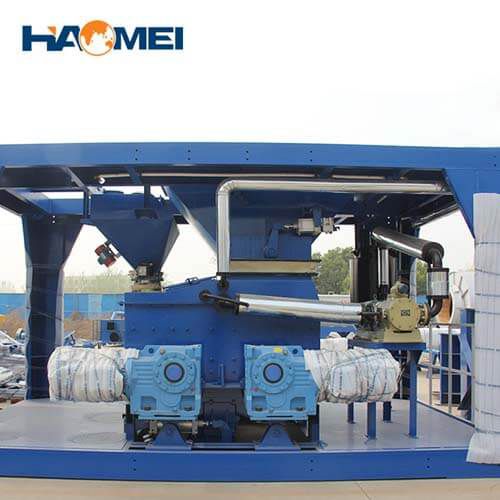 Efficient LB2000 Asphalt Mixing Plant
1. Factors Affecting the Productivity of Concrete Mixer Equipment In addition to the mixing time and time utilization factor are the direct factors affecting the production of asphalt concrete mixing equipment. There are many other relevant factors, such as production arrangements, equipment handling, and operation quality. The skills of the equipment operations, the preparation of raw materials, and the delivery vehicles also have significant effects on ensuring and advancing productivity.
2. We must strengthen the repair and treatment of the equipment of the low price LB2000 Asphalt Mixing Plant, ensure that the equipment is in an excellent technical condition, and meet the requirements of national environmental protection laws and regulations, establish severe repair inspection principles and preventive measures, and timely repair.
3. In order not to cause the asphalt mixing station equipment to stop due to special factors, there should be a storage bin for products that meet the capacity.
4. The raw materials shall be sampled and checked, and aggregates (including powder) of different standards shall be separated and stacked, and shall be dustproof and rainproof. Asphalt should be heated in time and adhere to a certain temperature. Aggregate storage is more than 5 times of daily use, and powder and asphalt are stored and more than 2 times of daily use.
Technical Parameters of LB2000 Asphalt Mixing Plant
| Specification | Unit | Value |
| --- | --- | --- |
| Production capability (standard conditions) | t/h | 175 |
| Mixer rated mix capacity | kg/batch | 2200 |
| Oil consumption (standard conditions) | kg/t | ≤6.5 |
| Operation mode | / | manual, semi-automatic,automatic |
| The hot mixture discharge temperature | ℃(common asphalt) | 130~160 |
| The outline dimension | m | L*W*H)37m*32m*15m; |
| Total installed power | kw | 462.27 |
Interested in this product? Didn't find the required information? Please contact our business manager. We will respond to your email immediately. Email:machineryhm@hotmail.com.